Did you think I meant fall fashion for me? HA, that's a good one! No silly, I meant fall fashion for Jake. Don't you know his wardrobe needs come first now??
On a recent episode of
Tori & Dean
, I squealed with delight when I saw itty-bitty adorable Chuck Taylors on Liam's feet (by the way, I am slightly obsessed with Liam & his level of cuteness) I have made it my mission to find these shoes. The good news is, Jake is even cuter than Liam, so he can definitely pull them off ;)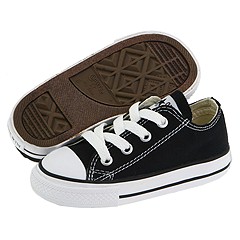 Thankfully, my BFF informed me that they have knock offs at Target! Keep your fingers crossed that they have them in his size....